Washington DC USA
Monday, 16 July 2001

---
112th IOC Session in Moscow
---
Quick Links:
Olympic News
Weekly Highlights
International Olympic Committee
US Olympic Committee
National Olympic Committees
National Governing Bodies
Olympic Pin Sites
Olympic Primer
The Universal Currency Converter™
Salt Lake City Winter Games 2002
Athens Summer Games 2004
Turin Winter Games 2006
Beijing Summer Games 2008
Baltimore-Washington Bid for 2012

---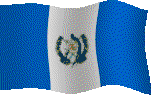 ---
LE FastCounter
---

About Me
I'm a computer networking consultant working in the Washington DC metro area. In my spare time I enjoy learning about other cultures and languages. My greatest interest is Guatemala. I am also very fond of southern Italy and the Caribbean, especially the US Virgin Islands. I enjoy cooking, home brewing, reading and listening to all kinds of music when I have time at home. Sports activities I really like are swimming, bicycling, skating, hiking, orienteering and camping. I enjoy hard science-fiction but I'm also a fan of Star Trek and James Bond. I collect Olympic pins and Beanie Babies. My wife and I are currently studying for our Business Management degrees at Ashworth College. These interests keep me pretty busy.

Rodney Mark Jones

---

---

July's Featured
International Federation




International Hockey Federation
Eighth IOC President Elected
By profession, Jacques Rogge is an orthopaedic surgeon and former sports medicine lecturer. In the course of his sports career, he competed in the yachting competitions (Finn class) at the Games of the Olympiad in Mexico in 1968, Munich in 1972 and Montreal in 1976, becoming world champion once, vice-champion twice and Belgian national champion sixteen times. He was also a member of the Belgian national rugby squad on ten different occasions.

Chef de mission at the Olympic Winter Games in Innsbruck and Calgary and at the Games of the Olympiad in Moscow, Los Angeles and Seoul, he subsequently served as President of the Belgian National Olympic Committee from 1988 to 1992. He became President of the European National Olympic Committees in 1989. Becoming IOC Member in 1991 then Executive Board member in 1998, Jacques Rogge played an important role as President of the Coordination Commission for the Sydney Games.
---
Beijing To Host 2008 Summer Games
Beijing has been elected the Host City for the Games of the XXIX Olympiad in 2008 by the IOC members. The vote follows in line with the recommendation of the IOC Evaluation Commission that "a Beijing Games would leave a unique legacy to China and to sports. The Commission is confident that Beijing could organise an excellent Games".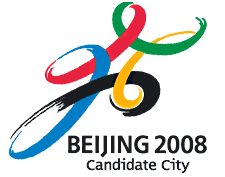 Beijing has approximately 12 million inhabitants and a history of more than 3000 years. The City of Beijing anticipates considerable population growth and the Gross Domestic Product (GDP) of the city is expected to double by 2010.
There is very strong support from national and local levels of government as shown by the financial guarantee provided jointly by the Chinese Central and Beijing Municipal governments guaranteeing the funding of any shortfall, the construction of infrastructure and venues and working capital for the OCOG.
The Commission also received strong personal assurances of support from the President of China and the Mayor of Beijing. The Bid Committee claimed 95% public support. The IOC poll showed 96% support in Beijing and other urban areas.
The Evaluation Committe Report
---
Copyright © 1997-2001 Rodney Mark Jones. All rights reserved.
Last updated by R. Mark Jones on Monday, 16 July 2001.

Olympic Spirit - http://rmark.tripod.com/index.html
This page is not sanctioned, nor is it endorsed in any way, by the International Olympic Committee,
the United States Olympic Committee or any other national Olympic committee, national governing body,
international federation or any other organization related to the Olympic movement.
Rodney Mark Jones is solely responsible for the content of this page and all opinions expressed herein.