Washington DC USA
Friday, 13 July 2001

---
Moscow IOC Session
---
Quick Links:
Olympic News
Weekly Highlights
International Olympic Committee
US Olympic Committee
National Olympic Committees
National Governing Bodies
Olympic Pin Sites
Olympic Primer
The Universal Currency Converter™
Salt Lake City Winter Games 2002
Commonwealth Games 2002
Athens Summer Games 2004
Turin Winter Games 2006
Baltimore-Washington 2012


---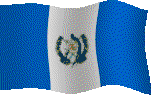 ---
LE FastCounter
---

About Me
I'm a computer networking consultant working in the Washington DC metro area. In my spare time I enjoy learning about other cultures and languages. My newest interest is Guatemala. I am also very fond of southern Italy and the Caribbean, especially the US Virgin Islands. I enjoy cooking, home brewing, reading and listening to all kinds of music when I have time at home. Sports activities I really like are swimming, bicycling, skating, hiking, orienteering and camping. I enjoy hard science-fiction but I'm also a fan of The X Files, Star Trek, Sailor Moon and James Bond. I collect Olympic pins and Beanie Babies. I sometimes spend my free-time playing in the Society for Creative Anachronism, an international organization of hobbyists who study and recreate the European Middle Ages and early Rennaisance. These interests keep me pretty busy.

Rodney Mark Jones

---

---

July's Featured
International Federation




International Hockey Federation
Moscow Session Set to Vote on 2008
For the first time, the new two-phase election procedure adopted during the 110th IOC Session was used. After an initial selection phase including 10 cities interested in hosting the 2008 Games, the IOC Executive Board accepted five Candidate Cities on 28 August 2000. These cities submitted their Candidature Files to the IOC and were then visited by the IOC Evaluation Commission.
See the event live at the session site.
---
Copyright © 1997-2001 Rodney Mark Jones. All rights reserved.
Last updated by R. Mark Jones on Firsday, 13 July 2001.

Olympic Spirit - http://rmark.tripod.com/index.html
This page is not sanctioned, nor is it endorsed in any way, by the International Olympic Committee,
the United States Olympic Committee or any other national Olympic committee, national governing body,
international federation or any other organization related to the Olympic movement.
Rodney Mark Jones is solely responsible for the content of this page and all opinions expressed herein.